Sorry about the lack in posts the last few days, been a bit distracted by long knitting sessions and back to school shopping, this has also meant a lack of photo taking for my project, dang it.
After seeing a post by the lovely Rach of
So, hi.
on her fashion trends for the upcoming weather, I was inspired to do a more british version, for the weather we'll be experiencing in the next month or so. It's also British Wool Week! which I absolutely love, so making sure I wear something knitted that I admire for the skill and quality every day :)
More on British Wool Week in the next few days.
I bought this earlier last week, £35 from Dorothy Perkins, and I absolutely love it! The colours are great and it's a really lightweight knit. Perfect for around the house, or out shopping on warmer days. I bought it for when I'm in the studio at college and want something a bit warm to wear that's more substantial than a cardigan, but still light enough to be comfortable.
Another lovely colour, light weight jumper.
£25, Dorothy Perkins.
Toffee, cables and pockets, need I say more?
£34, Dorothy Perkins.
I am totally loving this coat, a recent find after looking through River Island's website. Navajo/Native American/Aztec prints are gonna be really big this autumn and this coat is perfect. I love the big hood with faux fur trim, it looks so comfy. But a bit steep at £85.
Another big trend is jewel colours, like garnet, ruby, emerald and amethyst, but very intense dark versions. Loving this simple, but on trend, top from RI at £14.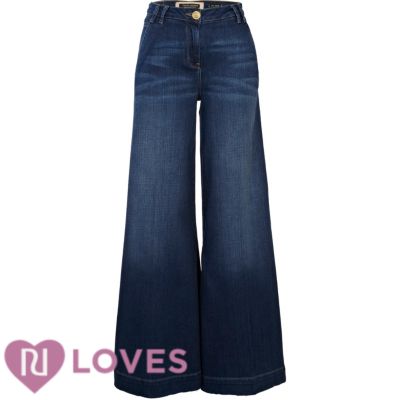 Still trying to hold on to the seventies summer that we just had (fashion in the UK this summer was fantastically retro!) by desperately wanting these gorgeous jeans. I love my palazzo trousers as it is, and this heavy dark denim look fab, especially with the top above. Again, RI at £50, a lot for jeans, but I love them!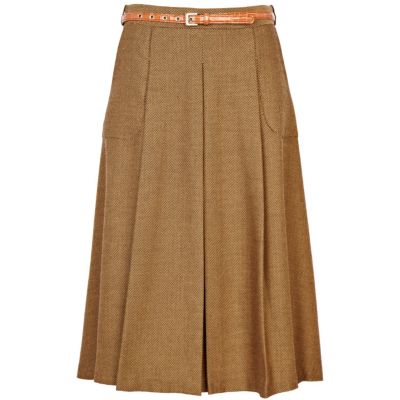 Tweed! I can imagine this with loafers, or brown knee high boots, with the striped top above (ah, I love versatile items!) With a tailored light jacket or smart cardigan. Dressed up or down, it looks lovely <3 £35, RI.
I got this top yesterday, I'm a sucker for wolf t-shirts, and I must say, it's very comfortable! The print has quite a leathery feel to it, with beautifully subtle amber eyes. My new faviourite go to item, £17.99 Zara.
Have a good day, and for any readers in Texas, my thoughts are with you, and I hope that these forest fires can be put out, asap!
Rebekah
x