I think for a lot of my teenage years I associated myself with the Goth scene (think Type O Negative/Neil Gaiman's Death-esque), and still do to a degree today (I will always have a soft spot for skulls, bones and platform mary janes!).
I must admit, many of the things I'm showing you here are my all time favourite styles/things and I really want them!
Firstly, no Goth cutie can be without a skeleton dress and Kreepsville 666 must do the best around. This is their silver foil version which is really cute! I'd love this dress, but alas, Kreepsville are yet to do anything bigger than a UK 14 (although they have a few chubby cuties working for them, as seen at The Alt Trade Fair "The Edge") which is seriously disappointing! I know tonnes of ladies who would wear their clothes!
Secondly, black and grey striped tights, a little nod back to Wednesday of The Addams Family <3
The shoes are a must for anyone wanting to emulate the "goth cutie" look. These particular ones are from a company called Demonia who do make fantastic looking goth boots, I've just never had the chance to buy any of my own due to being worried about calf fittings. But maybe I'll invest in some of the shoes?
The necklace and the hair chopsticks (what are these called?!) are both from Kreepsville as well. I seriously love statement necklaces like this! I think I will get this once my loans come through. It'll make my usual clothes a bit edgier and goth without having to buy any new clothes (ha, as if I won't!).
And the bag is from Too Fast Online. Too Fast is another faviourite brand. I first saw them last February when I headed to The Edge in London to find suppliers for my shop (it's an amazing day out for anyone! Even though you can't really buy anything from most of the stalls). They do super cute swimwear and winter gloves! Like really cute, we're talking day of the dead skeleton pandas! Their shoes are AMAZING (they also have ones with bone heels)!
These are my all time favourite Demonia Boots!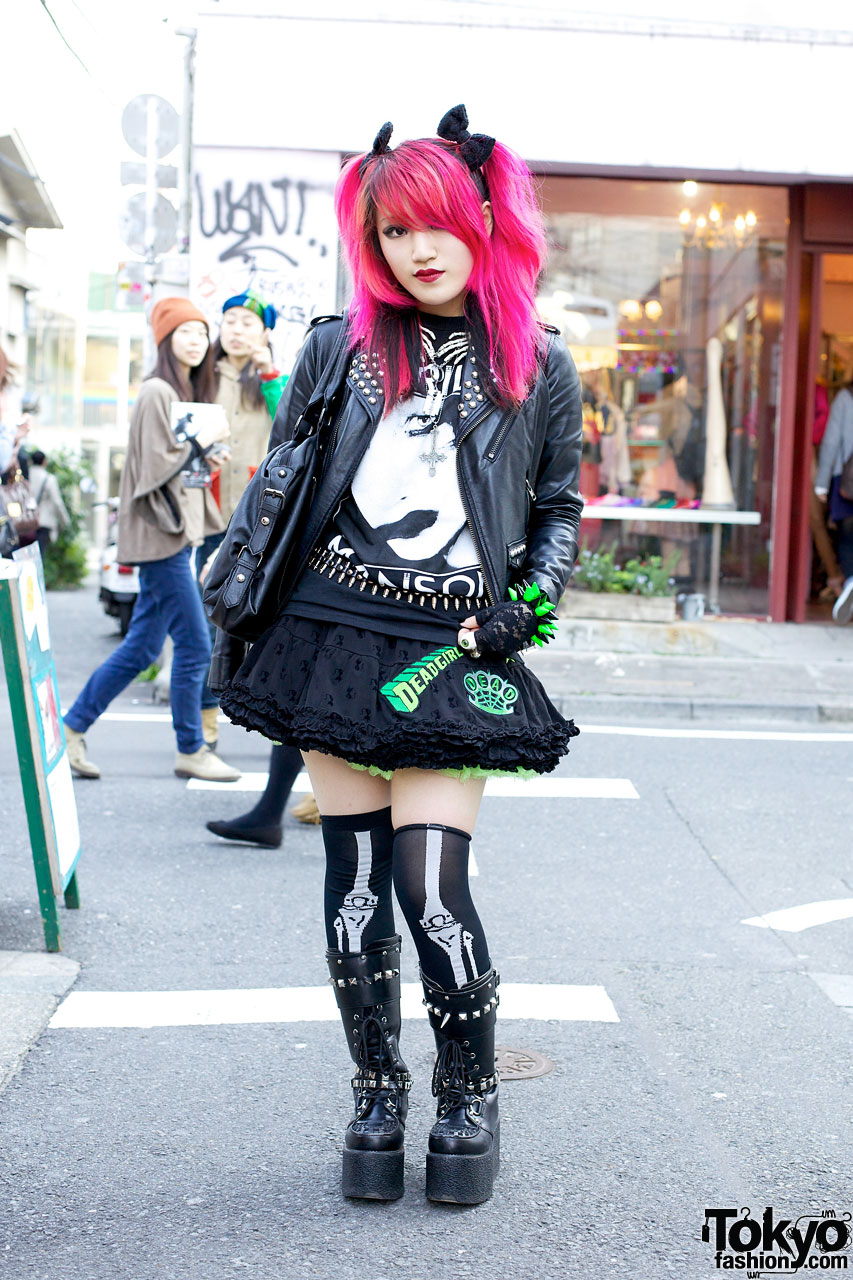 I would wear this everyday!
Peace and Love!
xx
P.S. Check out my
eBay
! I'm posting new things every day, all new and all cheap!